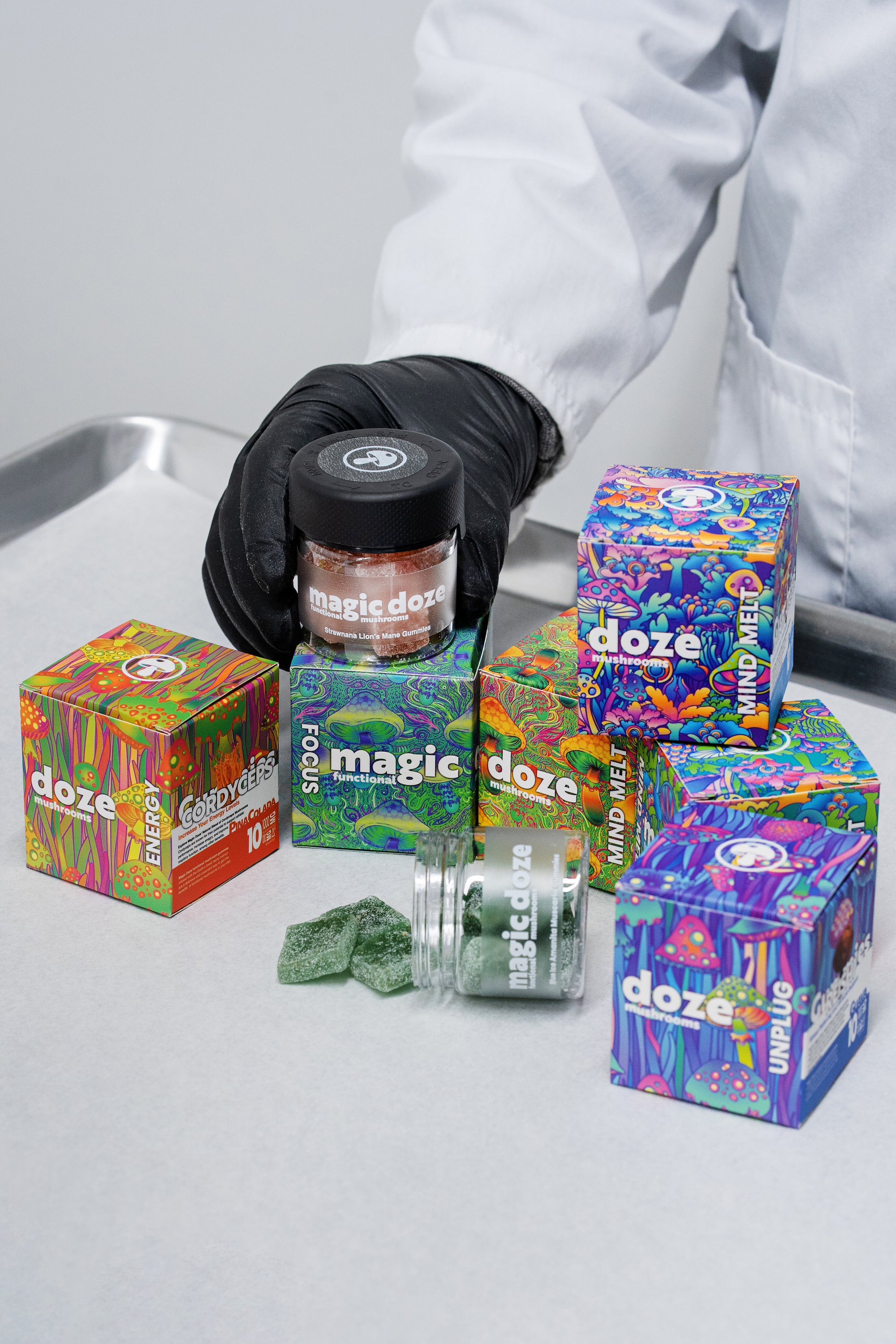 Woah! What are functional mushrooms?
Functional mushrooms are a unique category of fungi celebrated not for their culinary attributes but for their potential health and wellness benefits. They've been revered in ancient medicinal practices, particularly in traditional Chinese and Ayurvedic medicine, for thousands of years.
These special fungi have earned their "functional" title due to their array of bioactive compounds that may support various body functions. Whether it's lion's mane's potential to enhance cognitive abilities, reishi's reputed adaptogenic properties for stress management, or cordyceps that are often linked to energy boosts, these mushrooms bring a plethora of potential benefits.
But what truly sets functional mushrooms apart is their adaptogenic qualities. This means they might help the body adapt to various stressors, whether physical, chemical, or biological, aiding in restoring a balanced state.
Transforming these potent fungi into gummy form just amplifies their appeal. By infusing functional mushroom extracts into delicious, chewable gummies, we're offering a modern twist on ancient wisdom. Now, supporting your well-being is not just beneficial but also delightful. So, the next time you savor a functional mushroom gummy, remember the centuries of history and nature's wonder packed into each bite.
Functional Mushroom Gummies FAQ
Functional mushroom gummies are edible supplements made by infusing gummies with extracts from functional mushrooms, like lion's mane, reishi, and cordyceps. These mushrooms are renowned for their potential health benefits, and these gummies offer a tasty and convenient way to incorporate them into your routine.
Magic Doze's functional gummies are infused with potent extracts from various functional mushrooms. They aren't just delicious; they aim to offer the potential wellness benefits of mushrooms like lion's mane, cordyceps, and more.
Yes, many people incorporate functional gummies into their daily wellness routine. However, it's always a good idea to check the recommended serving size and consult with a healthcare professional if you have specific health concerns.
Only specific Magic Doze gummies are infused with delta-9 THC. The ones in this collection DO NOT have delta 9 THC.
Yes, Magic Doze's gummies are vegan-friendly, gluten-free, non-GMO, and naturally flavored with real fruit.
Yes, many users mix and match different gummies based on their desired outcomes. However, always be mindful of the total intake and consult with a healthcare provider if unsure.
Our blog provides detailed insights into each mushroom type, their history, and potential benefits. Dive into the product descriptions and the blog for a comprehensive understanding!